Elementary Spanish Curriculum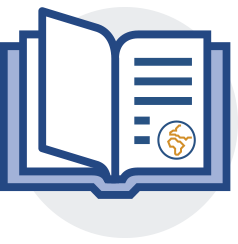 Students of Holy Cross Academy are preparing for a world that is becoming smaller each day. Parents and educators understand the broad benefits received by learning a second language. By beginning early, the K-5 students of Holy Cross Academy will be prepared for the middle school curriculum, and later for the curriculum of the high school of their choice.
Students will learn communication through three modes: listening and speaking, reading and listening, and speaking and writing. They will learn about the practices and perspectives of culture. They will learn to make comparisons among cultures and languages. Eventually they will make connections that reinforce and further their knowledge of the disciplines taught through the HCA curriculum. All of these will help them develop as members of a shrinking world.