Holy Cross Academy Summer 2020
Locations:
St. Michael the Archangel Campus
7630 Sutherland, Shrewsbury, 63119
June 2 - June 26
St. John Paul II Campus
7748 Mackenzie Road, Affton, 63123
June 29 - August 8
*Only Available for preschoolers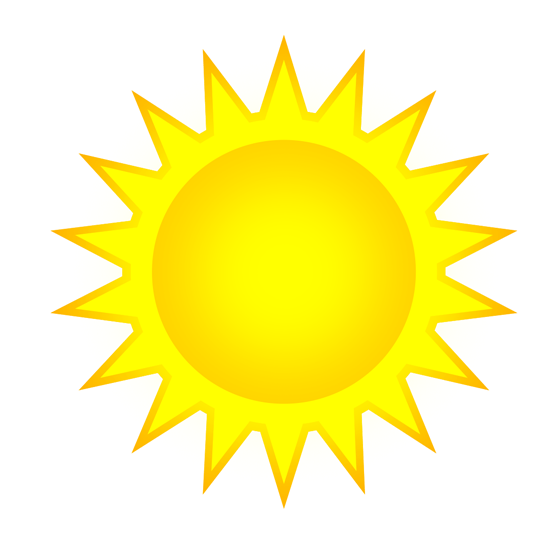 Mail Summer registration and deposits to:
Holy Cross Academy - Summer Program
7630 Sutherland Ave
Shrewsbury, MO 63119
The Summer program is offered to children 2 years of age – students exiting 3rd grade. 2 -3 ½ yr olds will not participate in swim lessons.
Deposit: $50 per week, per child with registration paper. Make checks payable to Holy Cross Academy
Full Day Camp available for 2 year through those exiting 3rd grade during June includes:
Time: 8:00-3:00, before care available starting at 7:00 a.m. and after camp till 6:00 p.m.
Swim lessons for preschool age children (Weeks 2 – 4)
Open Swim time: Students exiting Kindergarten-3rd grade will have open swim time at the Shrewsbury swimming pool 2 days a week. (Weeks 2-4)
Camp T-shirt
Weekly theme projects and hands on activities
Onsite field trip: Zoo, Steve the Reptile guy, Bouncy House, and more
Snacks provided
Starting June 29, 2020 regular year round early childhood program will continue at the St. John Paul II campus.
Camp for Kindergarten - 3rd grade will end June 26th.
Year Round Preschool:
Families enrolled through FACTS should also fill out the Summer registration form giving information on swimming, t-shirt size and additional information specific to the St. Michael's location. The Director of Early Childhood program will contact families regarding July and August programming.
June Weekly Themes
June 2-5 ($120) (No camp Monday) Animal Planet:
Take a tour around the world exploring different animals with animal-themed projects, games, and crafts all week long. This is sure to be a wild time! The St. Louis Zoo will make a special visit.
June 8-12 ($150) Art through the ages:
Creativity runs wild here!! Create your own Art while learning about Famous Artists: Andy Warhol, Jackson Pollock, Henri Matisse, and local St. Louis Artists. Campers will show their own creativity while creating many works of art using their own imagination!
June 15-19 ($150) Once Upon a Fairy Tale:
Go on a different adventure each day, climb a beanstalk, blow a house down, chase the gingerbread man, you never know where the story will take you. Recreate different fairy tales through play, games, cooking and building. Special Visit by: Steve The Reptile Guy
June 22-26 ($150) Shark Week:
Join us for a Jaw-some time and go underwater with us to explore shark facts...what they look like, how they swim, what they eat and where they live, play games, and create an ocean of all types of sharks.
Week #5 will change location and only be available for preschoolers.
June 29-July 2 ($120) Born in the USA (No camp Friday)
Celebrate our great nation with flag making, songs, dancing and making ice cream.
If enrolling for all 5 weeks in June, with before and after care $890 for the month, a set rate can be applied. Extended Day Options: Before care (7-8:00) and after care(3-6:00) rates are $5 per hour.
Starting in July 2020 monthly fees will begin using the new 2020-2021 HCA tuition rates. July 6 - July 31 and August 3 - 31 will be billed at the regular monthly rate with flexible schedules restarting. July and August billing will be completed through FACTS
Additional Information
Drop off and Pick-up:
Please drop off your child at 8:00 a.m. unless you have signed up for "before care". Drop off each morning will be at the playground. Use the front door of school for inclement weather. Please sign in and out each day with your teacher. Pick-up will be at the front doors.
Before care is available starting at 7:00 a.m. After camp care will be from 3:00-6:00.
Water Play:
We will have water play at least two times a week. Towels and swimsuits should be marked with a child's name with a black sharpie. Children should bring a swimsuit and towel daily.
Lunch:
Your child will need to bring lunch and drink each day to camp. Please include an ice pack if your lunch needs to be refrigerated. Lunch will be around 12:00.
Rest Time:
Children that are 2-3-4 years old will have an afternoon rest time. Each family will need to provide a rest mat, body pillow cover or large pillowcase to cover the mat and a small blanket with your child's name on it. Children that are 5-6 years old will have a quiet story time and look at books for 20 minutes in the afternoon. If you would like your 5-6 year old to have rest time, please let us know. Children 6-8 years of age will not be having rest time.
Illness and Medication/Health Forms:
Health forms should be returned to camp by the first day of camp. If you are currently enrolled in an HCA preschool, no health form is needed, it is on file. If your child should become ill while at camp, you will be contacted immediately. Your child will need to be picked up from camp within an hour of the phone call. If your child is running a fever, has severe diarrhea or is contagious they will need to stay home for a minimum of 24 hours. Please inform us of any medical condition or diet restriction that may affect your child. Medications will need to have a doctor's note to be given to your child while at camp.
Your child will need to bring:
Spray on Sunscreen to leave at school
Lunch with drink
Swimsuit with name on it each day
Swim towel and backpack to hold clothes that will be changed into after swimming-- we will be hanging up the towels to dry and keeping them until Friday
Tennis shoes and socks should be worn daily.
Crocs or closed toe water shoe for the water play on campus
Change of clothes (can be left at camp until your last day)
2-3-4 year olds will need a rest mat cover and small blanket (Large pillow case or body pillowcase to cover rest mat provided by school)
Swim Lessons/Open Swim:
Swim lessons will be during weeks: 2, 3 and 4 for the 3 ½-5 year old preschoolers. Open swim will be for those in Kindergarten and up twice weekly at the Shrewsbury pool. Children will walk to the Shrewsbury pool. 2-3 ½ year olds will not participate in swim lessons.
Uniform
The children will receive one summer t-shirt.. There is not a uniform code for summer except for socks and tennis shoes. We are requesting that Flip-flops NOT be worn. Crocs or other water type shoes can be brought to school for water play.
Summer Fees
Payments should be received 2 weeks prior to the start of each week. Aftercare will be billed weekly. Payments will need to be paid with a check or cashier's check payable to Holy Cross Academy. Please look at the enclosed bill to determine the date in which your payments are due each week.
Payments can be dropped off in the school office at your campus or mailed back to camp at:
Holy Cross Academy - Summer Program
7630 Sutherland Ave
Shrewsbury, MO 63119
Important Phone Numbers
Summer/School June 2-June 26: 314-647-7159
St. John Paul II campus, June 29-August: 314-832-4161
For more information or camp questions, please contact:
Questions regarding camp fees, tuition or year round program should be sent to: Angie Langhauser, Director of Early Childhood Education at preschool@hca-stl.org