Holy Cross Academy Pastors
---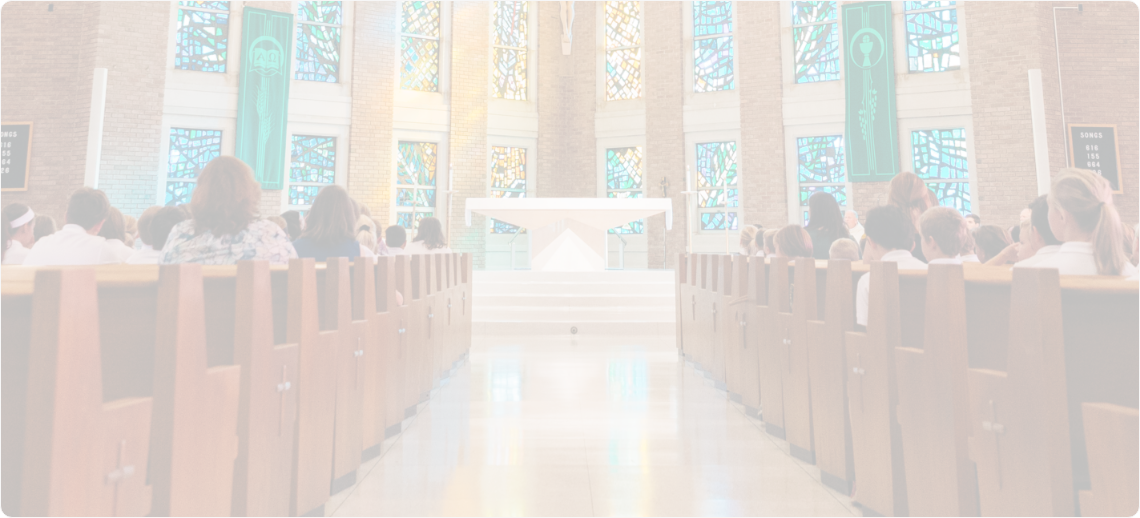 We adore You, O Christ,
and we praise You,
because by Your Holy Cross
You have redeemed the world.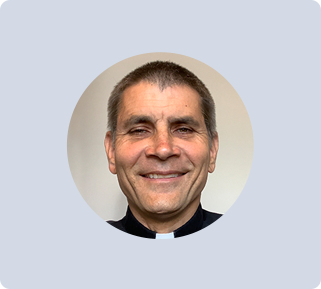 Rev. Michael Esswein
Our Lady of Providence and Annunciation
Father Michael Esswein
Designated Pastor - Office of the President
Pastor - Our Lady of Providence and Annunciation
Father Michael Esswein, aka Father Mike, felt the Holy Spirit pulling and nudging him into the priesthood as early as Kindergarten. Growing up and knowing a number of older relatives who were priests and religious sisters, he thought the religious life was nothing unusual. In fact, there were many times these relatives impressed him as living lives that were pretty cool. In a second grade play at St. Stephen Protomartyr in South St. Louis, he starred as the priest and was once sold on the idea of growing up to become a priest.
Through seminary, discerning how he wanted to serve God, he pictured himself serving as a diocesan priest and the people of the Church. An automobile accident during his senior year of college left him paralyzed. The first thought he had after the accident when he realized he was paralyzed was whether or not he could still be a priest. He and the Church discovered that it was possible and he was ordained with his class five years later in 1998.
A typical "Father Mike" day entails rising at 5:30 a.m. praying and preparing for 8 a.m. Mass. When Holy Cross Academy is in session, he spends time with the students and may meet with school administrators and the priests of the other Holy Cross parishes. He often joins the students in the cafeteria for lunch and sees them off at dismissal.
As Designated Pastor of Holy Cross Academy, Father Mike works to ensure the success of the school through working with the other pastors, the administration, the teachers, the board and the archdiocese. As Pastor of Annunciation Parish, he visits parishioners in the hospital and prepares parishioners for weddings and funerals. Evenings include being with the students of PSR on Wednesdays and meetings with the parish council, the finance committee or one of the numerous parish and Holy Cross Academy volunteer and social organizations.
Father Mike most enjoys being with people and feels blessed to become a part of many families during good and bad times. He also counts his blessings for a strong family, growing up in South City as one of seven children who were close as youngsters and remain so today. In his rare free time, he enjoys family dinners on Sunday evening.
Ordained in 1998, Fr. Mike's first assignment was associate pastor at St. Clare of Assisi in Ellisville. From 2005 to mid-June 2015 he served as associate pastor at St. Peter in Kirkwood. He has served as pastor at Annunciation since June 2015.
Father Esswein can be contacted at:
frmikeesswein@goannunciation.com or
314-962-5955 Ext. 133
×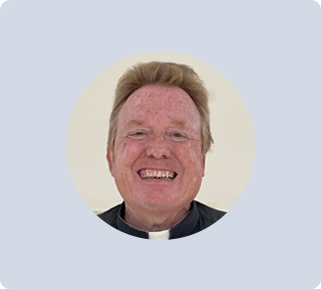 Fr. Charlie Ferrara
Saint Michael the Archangel
Fr. Charlie Ferrara
Pastor - Saint Michael the Archangel
Father Charles Ferrara is the newly-assigned Pastor of St. Michael's Parish in Shrewsbury. "Father Charlie" comes to us from St. David Parish in Arnold where he was Pastor since 2013. Before that, he was Pastor at St. Martin of Tours in Lemay from 2005 until 2013. Father was Associate Pastor at Holy Child Parish in Maryland Heights from 2004 until 2005, as well as Associate Pastor at St. Alban Roe Parish in Wildwood from 2001 until 2004. All of the aforementioned parishes had full-time school as well as Parish School of Religion that Father was a part of. Father Charlie was Ordained a Priest in 1990, when he was a member of the Society of Jesus. Father joined the Jesuit Novitiate in 1977, pronounced his Vows in 1979, and was Ordained a Transitional Deacon in 1989 prior to his Ordination to the Priesthood. Father Charlie taught at Cardinal Ritter College Prep from 1990 until 1992, at which time he began teaching at DeSmet Jesuit High School from 1992 until 2001.
Father Charlie was born and raised in south St. Louis, being Baptized at Our Lady of Sorrows Catholic Church. Father and his four brothers and three sisters attended St. Joan of Arc Catholic Grade School where they were parishioners. Father grew up playing soccer, football and baseball, and even started playing the clarinet and saxophone during grade school. Father Charlie attended St. Louis University High School, where he graduated in 1975, before attending the University of Missouri for two years. Father taught himself how to play the guitar in 1976, and has been playing and even writing music ever since. Father Charlie enjoys being involved in Catholic education by teaching the Sacraments, as well as helping out with Speech, Theater, Drama, and the Humanities. Father Charlie worked in his family's restaurants, Rich & Charlie's and The Pasta House Co. before entering the Jesuit Seminary. And while working as a waiter, Father learned many of their recipes which helps explain why Father's fondest hobby is cooking and preparing meals. Also, Father has enjoyed travelling throughout the years, and most memorable was the year he lived in Australia and New Zealand at the time when the Rams won the Super Bowl in 2000! Father Charlie is an avid sports fan, closely following the Cardinals and the Blues, as well as our new and talented soccer team, City SC.
×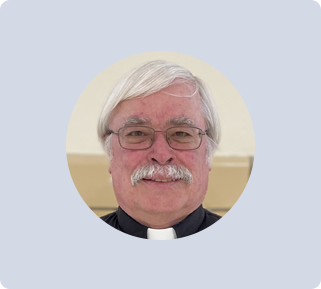 Fr. Jeff Knight
Seven Holy Founders
Fr. Jeff Knight
Pastor - Seven Holy Founders
I was born in 1960, the ninth of what would become thirteen children. I have five older brothers and three older sisters and three younger brothers and a younger sister. My brother Bob is also a priest. He is eleven years older than me and will be retiring soon.. I have been a priest for thirty-five years having been ordained in January of 1988. My first assignment was in Ste. Genevieve, Mo. I have also served at St. Joseph in Manchester, St. John the Baptist by the Bevo Mill as well as St. John the Baptist in Gildehaus; an unincorporated area about seven miles from Washington, Mo. I have also had assignments at Assumption in OFallon, Mo., St. Joseph in Zell and Immaculate Conception in Arnold. I enjoy fishing and most all sports, particularly baseball, football and basketball. I enjoy most and kind of card games . I have 63 nieces and nephews/ great nieces and nephews.
×
Now Enrolling
Interested in learning more about our school?
Request a Visit