Upcoming Events
---
Check out highlights of Holy Cross Academy events.
Click on the Family FACTS portal icon at the top of the page and log-in to view the HCA calendar.

December
12/10/20: HCA Yearbook Picture Retake Day (all campuses)
A couple important details are below:


1) If your child was NOT absent and is simply wanting a true "retake", then the original package/order you received with your child's picture must be returned on retake day, but no new order will need to be made for the replacement.

2) If your child was absent or is new, and this will be their first picture this year (not a retake), then you will need to turn in your school order form (emailed) with your campus code to place your order.


November
11/20/20: HCA Virtual Legacy Gala & Auction
The Legacy Gala is going VIRTUAL this year! Thanks for your support!
Click for tickets and to support the Virtual Legacy Gala & Auction


11/17/20: Amighetti's Gives Back
Amighetti's in "Rock Hill" will donate 20% of all 'HCA' sales to Holy Cross Academy!!! Share the news with your friends and make sure they mention Promo Code HCA. The fundraiser is from 9a.m. - 8p.m. and you can order delivery, dine-in, or take it to-go. How easy is that!? Thanks for participating!
Click here to view the flyer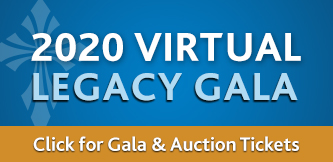 October
10/28 & 10/29: Parent/Teacher Conferences




10/26/20 - 10/30/20: Spirit Week
Monday - Dress Down Day
Tuesday - HCA Spirit Wear
Wednesday - Halloween Costume or Attire & Parade of Costumes
Thursday - Scavenger Hunt on the school and church grounds
Friday - Class Parties with school-wide bingo for in-person & e-learners



10/22/20: HCA Pizza Night-at-Home


Thanks for your support!
Click here to view the Flyer


HCA Yearbook Picture Day (date depends on campus - see below)
-10/19/20 & 10/20/20 - Early Childhood Campus
-10/20/20 - Primary, Intermediate, & Middle School Campuses
September
9/30/20: Holy Cross Academy Parent Meeting (HCPA) - 6:30 p.m.



9/16/20: HCA Pizza Night-at-Home


Thanks for your support!
Click here to view the flyer



9/14/20: FEAST OF THE HOLY CROSS


All Academy virtual Mass led by 8th grade and pastors.
August
8/17/20 First Day of School! Welcome Everyone!




Parents

- Don't forget to check out the first day of school graphics under the Recent News tab of our website.